---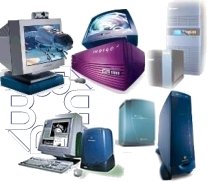 B&B Solutions Inc. was founded in 1994. Operating in Montreal, Quebec and dealing worldwide B&B Solutions Inc. is involved in the integration, distribution and hardware maintenance support of high quality UNIX servers and workstations, hardware specifically concentrated in SGI (Silicon Graphics) systems.

We are a complete S.G.I. independent hardware provider and integrator, offering quality refurbished Silicon Graphics Workstations, Servers, Peripherals and Hardware Maintenance Support for over 13 years.

B&B Solutions Inc. is one of the largest independent dealers of Silicon Graphic (SGI) systems and peripherals in North America, as well as being the largest in Canada. All equipment is tested and warranted, whether a complete system or a single component.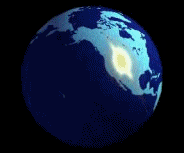 Serving Customers Worldwide for over 13 years!

B&B Solutions Inc. has developed a professional work environment by developing alliances with many manufactures and other organizations, thus enabling us to offer our clients the best solution and services at an affordable cost.

Technology changes rapidly and today's marketplace requires realistic solutions in order to provide customers with the best possible resolution for their specific and individual needs. In today's market where downtime is not an option, cutting costs is a must, and delivery is essential, you need fast and reliable service.

We are dedicated to maintain a corporate environment where both professionalism and growth can flourish. Our commitment to providing "SERVICE BEFORE AND AFTER THE SALE" has been the driving force behind B&B Solutions Inc's success. Also the fact that we have been extending clients' investments in older systems for years to come.
---
Home | SGI | Sun Microsystems | Cisco | Compaq | About Us | Maintenance Support | Hardware Training
Sell your Hardware | Consignment Program | Services/Support | Quote Form | Super Specials! | Contact Us


1690 Place de Lierre, Laval, Quebec, H7G 4X7
Tel: 213-283-9420
E-mail: info@bbsolutions.com

© B&B Solutions Inc.
B&B Solutions Inc. is an independent dealer & integrator and has no affiliation with Silicon Graphics, or any other manufacturer unless stated otherwise. All trademarks, logos, product names & pictures mentioned or displayed herein are the property of their respective holders. The B&B Solutions name and logo are trademarks of B&B Solutions Inc.