---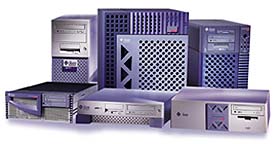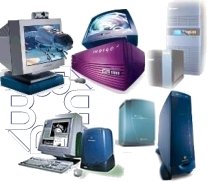 B&B Solutions offers a consignment program to corporate, dealers and end users, or leasing companies, looking to sell Silicon Graphics or Sun Microsystem systems.

We will work with you to maximize your return by marketing your system to our customer and dealer base. Also depending on inventory levels B&B Solutions can offer to buy it directly. The services offered under the consignment programs include:
Marketing
Advertising
Refurbishing
Warehousing
Selling
After Service Support
Reconfiguration of System
B&B Solutions charges a minimal fee of the sales price which includes all the above services. To learn more about our consignment program please feel free to call 450-667-8778 or email us at info@bbsolutions.com. Let us do all the work for you. All you have to do is make one phone call!!
---
Please fill out this form as completely as possible or call 450-667-8778 for more information.
---
Premiere independent provider, integrator and hardware maintenance supporter of Silicon Graphics systems servers, and peripherals as well as other computing/graphic solutions.
---
Home | SGI | Sun Microsystems | Cisco | Compaq | About Us | Maintenance Support | Hardware Training
Sell your Hardware | Consignment Program | Services/Support | Quote Form | Super Specials! | Contact Us


1690 Place de Lierre, Laval, Quebec, H7G 4X7
Tel: 213-283-9420
E-mail: info@bbsolutions.com
© 1998 B&B Solutions Inc.
B&B Solutions Inc. is an independent dealer & integrator and has no affiliation with Silicon Graphics, or any other manufacturer unless stated otherwise. All trademarks, logos, product names & pictures mentioned or displayed herein are the property of their respective holders. The B&B Solutions name and logo are trademarks of B&B Solutions Inc.